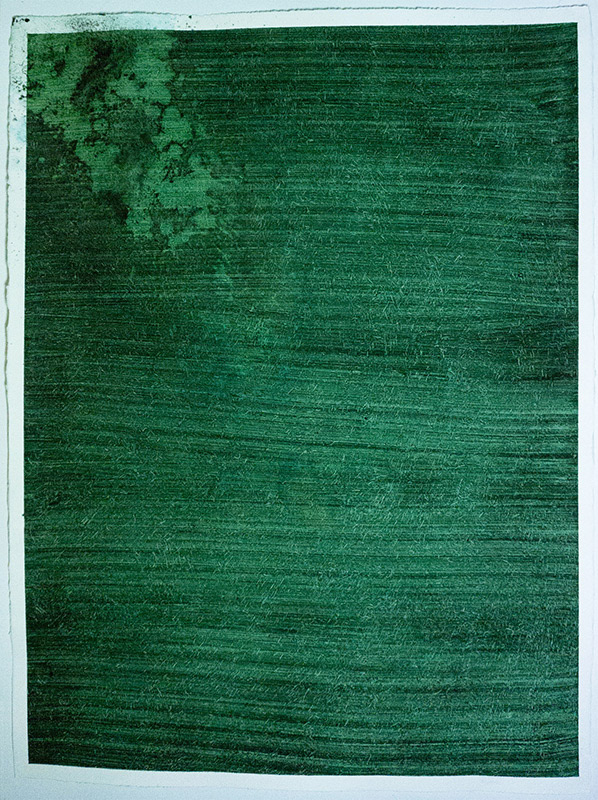 our bodies [of work] ourselves
mixed media, 56 x 76 cm, 2017.
Referencing the 1973 feminist publication Our Bodies, Ourselves, the series our bodies [of work] ourselves utilizes superfood powders, rice paste, flocking fibers and female ejaculate as an alchemical meditation on the state of women's health. Due to the chlorophyll in the superfood powders as well the fluorescence of ejaculate, the paintings are UV-reactive and glow under ultraviolet light.