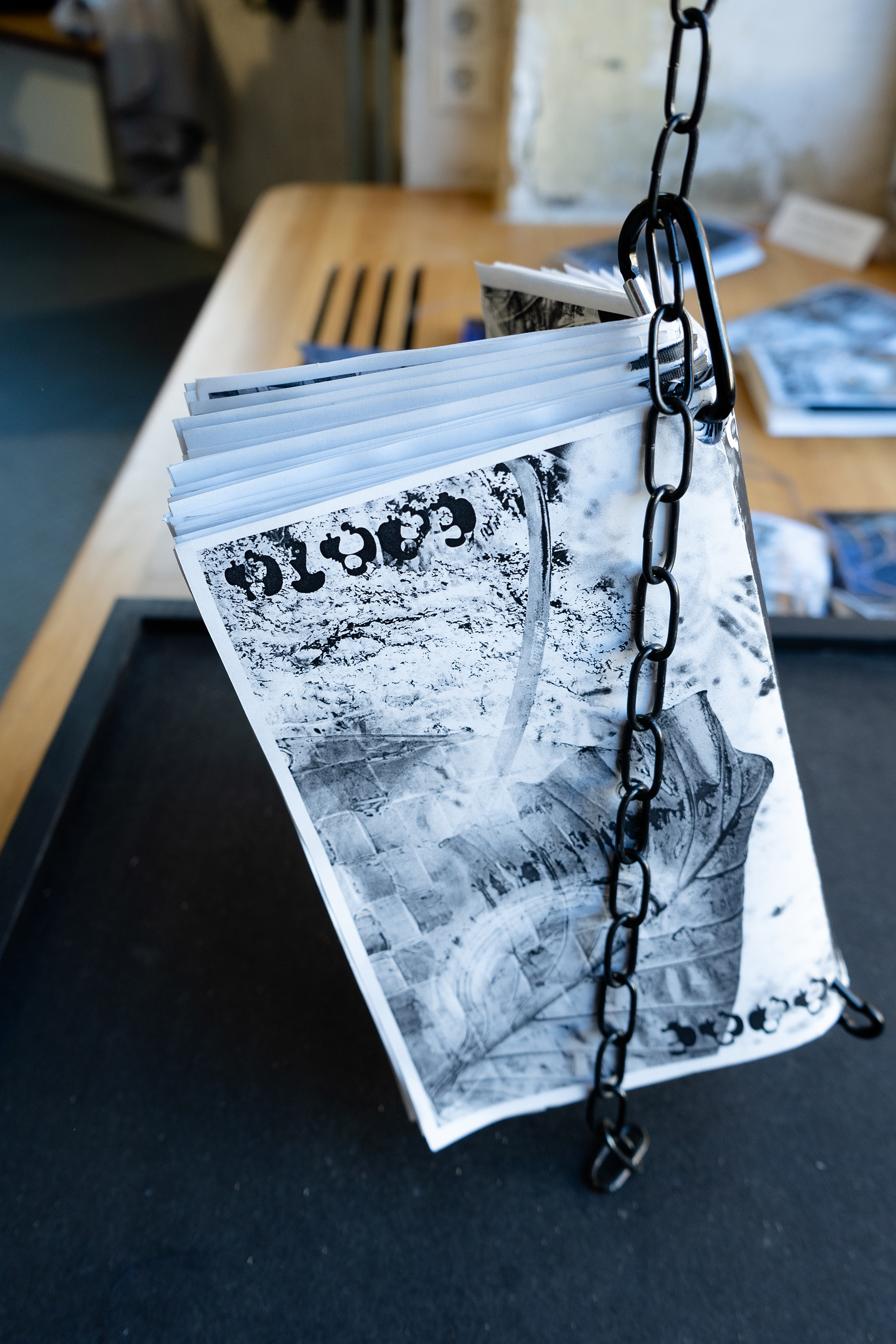 The collaborative, three-person exhibition

Polar Opposites

responds to diverse geographies, landscapes and ecologies, using personal experience as a point of departure to demonstrate their inherent interconnectedness. Simultaneously, the combined artworks chosen for the exhibition at D21 Kunstraum reflect on how our current climate crisis has forever transformed human relationships with nature and one another.
The exhibition was accompanied by a zine titled
RARE EARTH
. Featuring essays, poetry, and
visual art from contributors based around the world, RARE EARTH explores parallel issues of ecology, majority-Earth survivalism, different perspectives on the climate crisis, decolonial geography, migration, geologic time, and ancestral knowledge.⁠ Deep gratitude goes out to all contributors: Jeffery Darensbourg, Luyo Space, Simon Speiser, Stephanie Comilang, Wawi Navarroza and Liyang Network for the collaboration, as well as exhibition collaborators Carol Anne McChrystal and Lucinda Dayhew.
Exhibition Text:

A polar opposite is a tension as well as a geographical anchor. Geographically, the term references the diametrically opposite points of a sphere or antipodal points on planet Earth, and are more commonly understood as the North and South Poles. As an idiom in the English language, it is used to describe people who have opposite opinions or characteristics.

Embodying a sense of solidarity across diverse geographies, the work of
Keturah Cummings, Lucinda Dayhew
and Carol Anne McChrystal is connected by thematic commonalities revolving around urgent cultural conversations on feminism, community and ecology. Together, the work of these three artists explores the literal and metaphorical frameworks of "polar opposites" on local, global, and microcosmal scales.

Changes to the globe's landscapes and resources are accelerating as humans geo-engineer, extract, terraform, and modify Earth to feed global supply chains. In turn, these modifications mould the entangled and inequitable relationships between the Global North and South.

The relationships between these geographies and their ecologies reveal a global emergency.  The three artists included in this exhibition recognize that the social systems under which they live are implicit in this destruction and transformation:  the resulting environmental impacts have forever transformed their relationships with nature and one another. The sculptures, videos, sound works, and photographs that emerge from these connections consider the ways in which highly individualist cultures work against pluralist human natures.